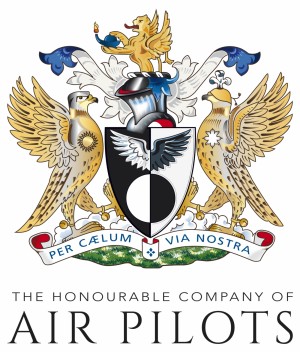 TWO GENERATIONS of astronauts have been recognised alongside military and commercial aviators by the Honourable Company of Air Pilots in their annual Trophies and Awards.
Captain Robert Lee 'Hoot' Gibson's outstanding and enduring contribution to aviation has been marked by the Award of Honour from the Honourable Company of Air Pilots – which recognises courage and the highest standards of airmanship.
Gibson is joined by fellow astronaut Major Tim Peake, who will receive the Master's Medal following his successful six-month visit to the International Space Station as the first British astronaut selected by the European Space Agency.
The Air Pilots' Trophies and Awards are regarded as being among the world's premier aviation accolades and are particularly noteworthy because the recipients are selected by fellow aviators from both the military and commercial worlds.
Born in 1946, Hoot Gibson entered service with the US Navy in 1969, flying combat duty over Vietnam. Having graduated from the world famous 'Top Gun' US Navy Fighter Weapons School, he went on to the US Naval Test Pilot School and was later selected by NASA for training as an astronaut.
He flew five missions on the Space Shuttle, leaving NASA in 1996 when he became a pilot for Southwest Airlines and flying at the National Air Races at Reno, Nevada. He is one of the world's most decorated pilots.
Major Peake has become a household name since being selected to become the ESA's first British astronaut. A former Army Air Corps helicopter pilot and test pilot, Peake launched from the Baikonur cosmodrome in Kazakhstan on 15th December 2015. The event was watched live on television by millions and cemented Peake's role as an inspiration to adults and children alike.
MILITARY MARVELS
Well over a third of the Britain's operational flying hours during 2015 on Operation Shader – the battle against Islamic State – was delivered by the Royal Air Force's UK Reaper Force.
Crews manning the MQ-9 remotely piloted aerial system have conducted intelligence, surveillance, targeting, reconnaissance, close air support and interdiction missions, requiring new levels of complexity as the RAF pursued militants throughout the combat zone.
Employing full motion video, synthetic aperture radar and ground moving target indicators to find, fix, track, target, engage and assess enemy forces, the UK Reaper Force has been recognised for its outstanding contribution in operating airborne systems with the Johnston Memorial Trophy.
Another military recipient, this time of the Grand Master's Medal, was RAF Flight Lieutenant Colin Bostrom.
Just 27-years-old, Flt Lt Bostrom was nominated for his exceptional service to the Tornado GR4 Force and the RAF. An extremely experienced Qualified Weapons Instructor, he has flown on five operational tours, 132 operational missions and almost 2000 hours in the Tornado – achievements some aircrew will only accomplish in an entire career.
Flt Lt Bostrom has played a key role during Parliament's decision to expand operations over Syria, ensuring UK Combat Air was employed decisively in some of the most high profile air operations in recent years and, as an instructor, he has personally shaped the latest generation of Tornado aircrews.
ACCOLADE FOR MODERN DAY 'MR SPITFIRE'
The Hanna Trophy for an outstanding contribution to the art of display flying of historic, vintage or modern fighter or combat aircraft is this year awarded to RAF Flight Lieutenant Charlie Brown.
An RAF instructor, Flt Lt Brown is best known for his flying away from his working day and is synonymous with displaying the Spitfire at airshows and events throughout the UK and Europe since 1991. He is also known for flying the Spitfire's Battle of Britain adversary, the Messerschmitt 109, as well as the Hawker Hurricane, Fury and Nimrod and is most often found at the historic Duxford airfield in Cambridgeshire.
With his handlebar moustache Flt Lt Brown is a familiar face to thousands of airshow attendees and is always on hand to meet and greet visitors young and old. Always approachable, there are many faces he has encouraged at airshows to then see them later in the cockpit training for service flying. He is a CAA Display Authorisation Examiner and has amassed more than 1000 hours in the Spitfire.
The Hanna Trophy is named for both the late Ray Hanna, an outstanding air display pilot and former leader of the Red Arrows, and his son, Mark, also an outstanding air display pilot.
OVERSEAS BRAVERY
This year an outstanding act of bravery has also been recognised by the Hugh Gordon-Budge Memorial Award. Captain Richard Alvarez, a former Bolivian Air Force pilot, saved his aircraft with 17 passengers and two crew members on board after it was struck by a large bird, smashing a two-meter wide hole in the left wing, causing it to spin to the left on approach to land.
Captain Alvarez acted immediately using 'supernatural human force' over 15 agonising minutes to counteract the imbalance in the aircraft's flying characteristics, avoiding a catastrophic and irreversible spin and saving all the people on board.
The pressure needed overcome the damaged aircraft's natural tendency to spin caused a herniation in Captain Alvarez's back which later required surgery and has ended his flying career of 32 years.
A full list of award winners can be found by click on this link
For further information please contact the Honourable Company of Air Pilots at:
+44 (0)20 7404 4032. office@airpilots.org
A full list of awards recipients will be available here in due course
Notes to editors:
1. The Honourable Company of Air Pilots
The Air Pilots was established as the Guild of Air Pilots and Air Navigators in 1929. It is based in London but has an internationally based membership of professional and private pilots. The principal activities of the organisation are centred on developing action and activities to ensure that aircraft are piloted and navigated safely by aviators who are highly competent, self-reliant, dependable and respected.
2. The Air Pilots support the education and training of pilots from the initial instruction of young pilots to specialist training at the highest levels. Through its charitable activities, education and training, technical committees, aircrew selection, scholarships and sponsorships, advice and recognition of the achievements of fellow aviators worldwide, the Honourable Company keeps itself at the forefront of the aviation world.
3. The Air Pilots also provides expert, impartial input to regulators, government and media on areas including aviation and the environment, airport capacity in south east England, aircrew flight time limitations and the maintenance of piloting skills in increasingly automated aircraft. Air Pilots experts are also available to all media on request, to ensure accurate and fully informed reporting of any aviation events. If you need our assistance, please contact us on the number or e-mail addresses above.