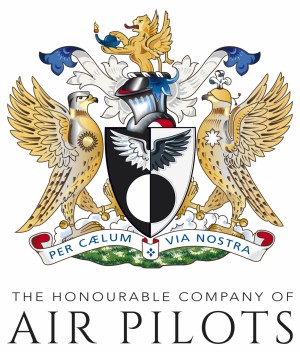 FOR IMMEDIATE RELEASE
24 September 2017
Most professional pilots will have read Mr O'Leary's comments on pilot fatigue and the skills required to fly an aeroplane with disbelief.
The European Air Safety Authority (EASA) has set the limits on the hours pilots are allowed to fly, superseding the member states' own regulations. These new regulations were intended to be the absolute maximum to which pilots could be rostered, not the hours to which they should be regularly required to work. The regulations are complex but put simply they allow up to 60 duty hours per week and 100 flying hours per month. Many short-haul flights average around 2 hrs 30 minutes, so allowing one hour planning, 45 minutes to turn the aircraft round between sectors and the return flight that makes just under seven hours duty but only five hours actual flying. A pilot can be expected legally to fly two of these trips per day for four days, with ten hours between trips to drive home, eat, sleep and return to the airport for the next day's work.
Over a month he can legally be rostered for 20 of these trips. In bad weather he will have been concentrating very hard, to perhaps, avoid thunderstorms, land in high winds, rain, snow or poor visibility. He will have coped with unexpected holding delays at destination whilst, for maximum economy, managing with as little fuel as he can safely carry.
Yes, Mr O'Leary, that is difficult. And that's when it all goes according to plan. Try coping with an engine failure after take-off in poor weather, followed by a diversion to another airfield and a landing in rain with a strong crosswind. On top of that if there are delays due to poor weather, industrial action or maintenance problems the pilot will be expected to exceed his duty limits to successfully complete the flight and deliver the passengers safely to destination. Yes, Mr O'Leary, that is tiring. And cumulatively, all this leads to fatigue. And a fatigued pilot is a danger to himself, his passengers and those around and below him.
Mr O'Leary has brought the current situation on himself and now seeks to shift the blame to his employees. His current solution is to reduce the pilots' leave allocation. Pilots are human too. They need time at home, time with their families, time for a holiday and time to recuperate. It simply will not wash, Mr O'Leary. And the very best of luck with your plan to recruit 500 new pilots over the next six months. There is a world shortage of pilots looming, with Boeing predicting a requirement for 104,000 new pilots in Europe by 2035. Mr O'Leary may have to review his pilots' contracts and working conditions to remain in business. He is great showman. It is to be hoped this melodrama does not end as a tragedy.
We in the Honourable Company of Air Pilots have long held that the current EASA regulations do not give sufficient protection to crews and the travelling public. This view is shared by the regulatory authorities in other non-EU states but our protestations when the regulations were introduced went unheeded, mainly due, it is believed, to pressure from the airline industry. This is probably the first time these rules have been brought into the public domain. That is no bad thing.
Captain Chris Spurrier
Master
For further information please contact the Honourable Company of Air Pilots at:

+44 (0)20 7404 4032 or pr1@airpilots.org



Notes to editors:

1. The Honourable Company of Air Pilots
The Air Pilots was established as the Guild of Air Pilots and Air Navigators in 1929. It is based in London but has an internationally based membership of professional and private pilots. The principal activities of the organisation are centred on developing action and activities to ensure that aircraft are piloted and navigated safely by aviators who are highly competent, self-reliant, dependable and respected.

2. The Grand Master of the Air Pilots, His Royal Highness Prince Andrew, Duke of York and his father, Prince Philip, Duke of Edinburgh who is Patron, are both pilots and actively supported the recent grant of the Royal Charter. In addition, both the Duke of Cambridge and Prince Harry are qualified helicopter pilots, making the Air Pilots unique among City of London livery companies in having active Royal participation in its profession.

3. The Air Pilots support the education and training of pilots from the initial instruction of young pilots to specialist training at the highest levels. Through its charitable activities, education and training, technical committees, aircrew selection, scholarships and sponsorships, advice and recognition of the achievements of fellow aviators worldwide, the Honourable Company keeps itself at the forefront of the aviation world.

4. The Air Pilots also provides expert, impartial input to regulators, government and media on areas including aviation and the environment, airport capacity in south east England, aircrew flight time limitations and the maintenance of piloting skills in increasingly automated aircraft. Air Pilots experts are also available to all media on request, to ensure accurate and fully informed reporting of any aviation events. If you need our assistance, please contact us on the number or e-mail addresses above.