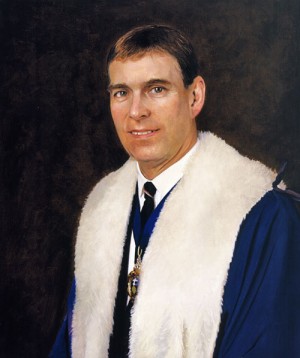 HRH The Prince Andrew, Duke of York KG GCVO


A special Livery Dinner was held at the Royal Air Force Club on 27 March 2002 to celebrate the 50 years of Patronage of Her Majesty the Queen. With more than 100 Guild members in attendance a Court meeting was held to mark the laying down of the Patronage by Her Majesty, its assumption by HRH Prince Philip, Duke of Edinburgh and the filling, in turn, of the role of Grand Master by HRH Prince Andrew, Duke of York.

Attending the ceremony:
The Patron, the Grand Master, the (then) Master Duncan Simpson, and 16 Past Masters.
From left to right:
PM Robert Pooley, PM Christopher Hodgkinson, PM Sir Neil Wheeler, PM David Mauleverer, PM Michael Grayburn, PM Rod Fulton, HRH Prince Andrew, PM Brian Pickard, PM Ron Bridge, HRH Prince Philip, PM Freddy Stringer, Duncan Simpson, PM Ian Perry, PM Hugh Field, PM Peter Brothers, PM Clive Elton, PM Arthur Thorning, PM John Hutchinson, PM Mike Bannister