Awarded for an outstanding and enduring contribution to aviation.
2021 awarded to: Martin Baker Aircraft Company Ltd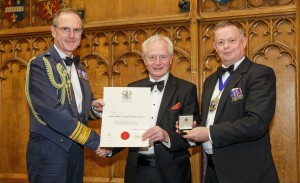 Martin Baker is a British family run business, which started as an aircraft manufacturer to become a global pioneer in aviation safety.
Best known for its development of the ejection seat starting with a test ejection in 1945, Martin Baker has delivered over 70,000 seats to 93 air forces worldwide and to date, saved over 7,646 lives. Often not appreciated, the company has also manufactured some 20,000 "crashworthy seats" for 60 helicopters variants, and other fixed-wing aircraft.
In 2000 Martin Baker was selected to develop and deliver the next generation of ejection seat for the F-35 Lightening II programme. In 2020 they will have delivered 180 seats in step with aircraft production. A magnificent achievement on the international stage, and one which thoroughly deserves recognition.
But there is a further dimension – the personal stories from those who have sat on "The Seat" for many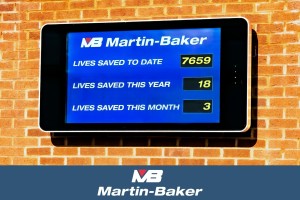 hours but living with the confidence that if it "all went horribly wrong" – they could eject. To one who did eject and is with us today, read his comment below:
"Martin Baker is a class act. An ejection seat must work to the very corners of its design envelope. And as history informs it has frequently been used well beyond these limits, and often successfully. But the only way this can happen is for every component of every seat to perform perfectly the first time it is called upon: there is not a second chance or to put it another way – failure is not an option".
This is the strength of Martin Baker: a relatively small, yet highly skilled, and dedicated workforce which consistently produces excellence with hundreds of components working together resulting in a superb outcome: survival. This in turn engenders the total trust pilots have in their Martin Baker seat and affords them the confidence to operate their aircraft to its operational limit in both peace and war. Both the individual pilots (their family) and the country have every reason to be proud of this first-class company.
Martin Baker is a thoroughly deserving recipient of the Award of Honour.
Previous winners:
1999/2000 awarded twice:
Sir Arthur Marshall
Sir George Edwards
2000/2001 awarded twice:
Group Captain John Cunningham CBE
Wing Commander Roland Prosper Beamont CBE
2002 Not Awarded
2002/03 Squadron Leader Neville Frederick Duke DSO OBE DFC** AFC
2003/04 awarded twice:
Lionel Peter Twiss OBE DSC* QCVSA
Joseph Sutter Hon FRAeS
2004/05 Sir Michael Cobham CBE
2005/06 awarded twice:
Neil Armstrong
Captain Eric Brown CBE DSC AFC KCVSA MA FRAeS
2006/07 awarded twice:
Sir Michael Knight KCB AFC
Albert L Ueltschi
2008 Not Awarded
2009 Not Awarded
2009/10 Sir Maurice Flanagan KBE BA Hon.FRAeS FCILT
2010/11 Duncan Simpson OBE CEng FIMechE FRAeS
2011/12 Wing Commander Kenneth Horatio Wallis MBE
2012/13 Captain James Arthur Lovell USN (Retd)
2013/14 Sir Michael John Marshall CBE DL
2014/15 UK Military Search and Rescue Force
2016 Captain Robert "Hoot" Gibson DSM DFC
2017 awarded twice:
Air Chief Marshal Sir Patrick Hine GCB GBE FRAeS
John Tribe BSc(Eng)
2018 The Royal Air Force Aerobatic Team, The Red Arrows
2019 Stuart King FRAeS
2020 Greg McDougall
2021 Martin Baker Aircraft Company Ltd